How To Find Out If Someone Is Lying About Military Service?
Due to the favorability of military service, some people may embellish or inflate their own service records or official military personnel files in order to appear more attractive to employers or for any other personal gain. If necessary, there are a few ways to double-check if someone's claims about their service have been truthful.
For instance, the national personnel records center can provide detailed information on any person who has ever served in the military. Furthermore, there is an online military verification service for service members that search for valid credentials and supports the search with documentation from national military records.
In this blog article, we will discuss in full scope a few methods that can be used to accurately determine if someone is being truthful about their military service.
How To Find Out If Someone Is Lying About Military Service
1. Using SRCA
Using SCRACVS, military service records can be verified to determine if individuals are on active military duty and eligible for Servicemembers Civil Relief Act protections. It should be noted that we cannot verify whether or not someone is lying about military service. We deal exclusively with ensuring SCRA protections are granted to the right parties.
Our military status verification services are often used by lending institutions, servicers, landlords, and litigants across the world who need assurance of compliance with the act.
The verification includes court proceedings, collections actions, eviction actions as well as requests for military awards and benefits like reduction of interest rate.
Furthermore, our records include military personnel from different branches (like Armed Forces, Marine Corps, Air Force, and Navy) to those who served in World War-era conflicts as retired military personnel.
With these documents in hand, it's easy to find out about someone's military service status!
You can rest assured that we go well and beyond conduct throughout military verification to determine the military service online status by accessing Defense Manpower Data Center's DMDC databases.
So, with our military verification process, you can increase accuracy and reduce risk all while complying with Servicemembers Civil Relief Act.
Key benefits of using SRCA
24-hour turnaround on most orders
Only a per-name charge of a service member
No Social Security number is required
Fast, secure, and reliable
No recurring fees
Batch processing and scrubbing
Full tracking and sorting
Live support via phone or chat
Easy registration
2. Requesting documentation
Military service requires a number of high-level compliance procedures and paperwork to complete successfully, and as such, it's important to ensure that someone's claims about their service are accurate.
One of the best ways to do this is by requesting documentation such as DD-214/215 Certificates, letters from commanding officers, or other forms of official documentation subject to army audit.
If someone's claims are doubtful, filing a complaint with the army criminal investigation command while they are still on active duty can help catch anyone faking military service quickly.
Here are some of the documents that you might need to request to verify military service:
DD-214
As we said above, the DD-214 is an official document of someone's military service. It includes information about a soldier's rank, awards, and medals received, as well as details of their deployments and separations from active duty.
A copy of this form can be requested from the National Archives in order to confirm that someone has served in the military.
To get this document, you can follow these steps :
Fill out the Standard Form (SF-180)
Include a copy of your ID and the service member's full name, Social Security Number, branch, and dates of service
Send it to the National Archives or email it to their official account
Once you receive the DD-214, you can use it as proof of service.
DD-215
On the other hand, a DD-215 may also be requested to prove service. This document, also known as a Correction to DD-214, is used when changes need to be made to the original DD-214 form after it has been issued. As with most documents from the Department of Defense, this certificate is not accessible online and must be requested through an SF-180 as discussed above.
Letters from Commanding Officers
Verifying someone's service can be done by requesting a letter from their past commanding officer or unit. This document should provide details about their service, as well as a timeline of dates and duration.
To obtain this letter, you can contact the National Archives or send an email request to the official accounts for more information. Likewise, certain investigation bodies of military branches, like the Naval Criminal Investigative Service, investigate those members who are suspected of misconduct and can provide additional information about the service if needed.
Notarized FOIA Requests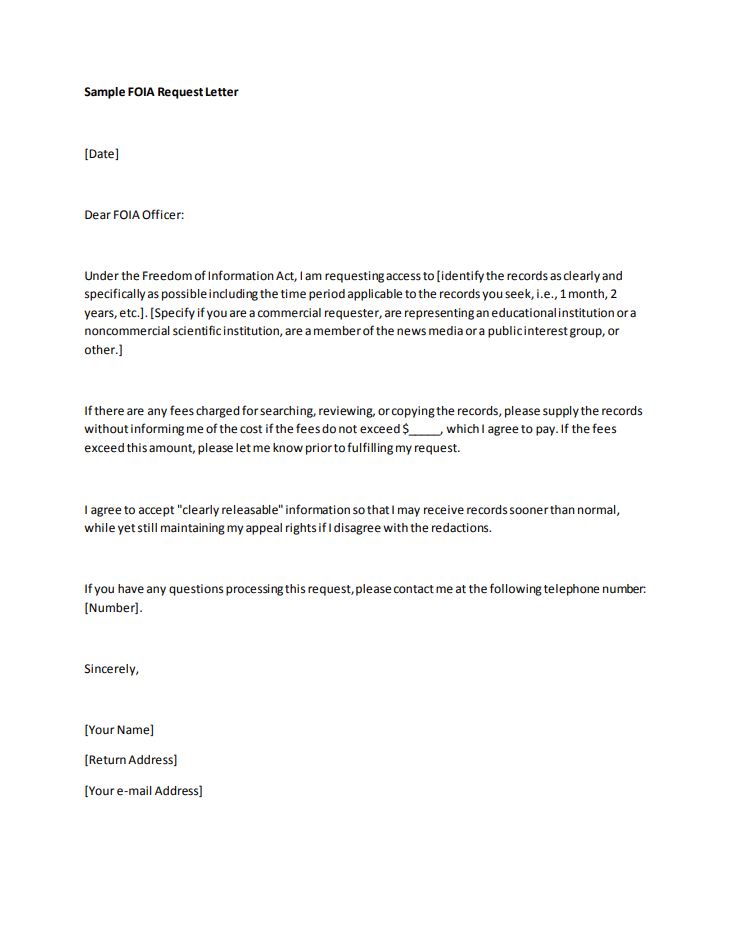 A notarized FOIA request is another way to verify and authenticate military service. This document can be used to request access to military records, as well as any other information related to the service member's time in uniform.
The Freedom of Information Act (FOIA) allows individuals or organizations access to a wide range of public records, including those of the military. To obtain this document, you can contact your local or state government office and request access to the service member's records.
You should detect red flags if you verify someone's military service and find out anything suspicious. While the Stolen Valor Act of 2005 criminalizes the false claim of military honors, there is still a need to protect those who have served their country and ensure they are not falsely represented.
As such, it's important for employers, organizations, and individuals alike to make sure they are able to properly vet those making claims about their service and ensure that the information provided is accurate.
3. Researching the individual's background
Background research is an important step in verifying military service. It involves researching the individual's background and activities to make sure that their claims about their service are valid. This method can be used to help employers and organizations verify a candidate's service before hiring them or granting access to confidential information.
Just like with a normal citizen prospect, of course, there are certain limits to the type of information that can be collected. Many businesses and organizations may use background checks as part of their hiring process, but some employers might be restricted from obtaining certain kinds of information due to privacy laws.
And especially for service members who are protected by the Service Members Civil Relief Act (SCRA), employers may be restricted from collecting information that could affect their employment, legal rights, or finances.
Here are methods and steps on how to conduct background research on an individual with claims of military service:
Provide a Questionnaire
A great way to start the process is by providing a questionnaire that military members or potential military members must answer in order to join the military or military-related jobs. Questions that might be asked in such questionnaires include criminal records and drug use, among other personal questions.
It is important for the individual conducting the background check to highlight that if any of the questions are not responded to, they will be disqualified immediately from further consideration for the job.
In addition, military background checks typically involve an interview element (more to this later) during which service dates and other details may be requested so as to verify military service history and avoid false claims by an individual.
Request a Medical Record or Drug Test
As military members are subject to the same federal employee requirements, fingerprinting and a criminal background check are mandatory for military personnel wishing to claim service.
Depending on the position, employers may require more extensive research of an applicant's background. This could include medical records or drug tests for military personnel with claims of service. In this way, employers can ensure that applicants meet their necessary qualifications and possess suitable characteristics.
Review of Security Clearance
Conducting a thorough background check is essential to ensuring the highest level of security in the military. When verifying the claims of service from an individual, first consider performing an accounting service lookup. This inquiry will investigate any financial discrepancies between current and past holdings, including delinquent payments or taxes owed.
Additionally, completing a military lookup is also recommended. This step involves reviewing certain military awards and qualifications that have been listed on records as well as paid testimony in order to ascertain the truthfulness of any prior statements given.
Interview with Prior Supervisors
Another way to conduct a background check is by interviewing prior supervisors of the person in question.
This can provide insight into the individual's past performance and qualifications, as well as other characteristics that may be pertinent to their application for service. Additionally, employers should also consider speaking with any family members, friends, or personal references of the applicant to verify any claims of service.
Reviewing the Candidate's Social Media Accounts
With the increase in social media use, employers may also want to consider reviewing a candidate's online presence. This could include looking over their activity on various platforms, such as Twitter or Facebook, which can provide some insight into the individual's character and behavior.
Employers should also consider searching for any negative or potentially damaging posts that could hurt the applicant's chances of being accepted into the military.
Signs that Someone May be Lying about Military Service
1. Inconsistencies in their story
Pay attention to any inconsistencies in their story that make it seem suspicious or untrue. Situational details like time frames, ranks, or events should all match up if someone is telling the truth; if they don't add up or the tone of voice is too casual when sharing these details it could signal that what they are saying is not true.
Did they tell you they serve the air force office but don't know what they did? Or say they had recently been discharged when it's clear that was many years ago? That can be a red flag.
2. Lack of knowledge about military life or culture
If someone claims to have served in the military, they should be able to demonstrate an understanding of military life and culture. If they don't know much about the customs, language, or history of the armed forces, it could be a sign that they are lying.
It should also be noted if the person is too eager to talk about their experiences or embellish them. Likewise, if they can't or won't discuss specific details, this could be a cause for concern.
3. Lack of documentation
If someone claims to have served in the military, they should be able to provide documentation of their time spent in service. This could include anything from discharge papers to medals and awards earned during active duty.
If a person who claims to have been in the military cannot provide any supporting materials, it may be an indication that they are not telling the truth. Look for their reasoning as to why they are unable to produce these documents. A photo might not be available, but there should still be some form of official paperwork.
4. Overly elaborate or unrealistic stories
We've all been there when someone is telling a tall tale, and it's clear that it's not true. When it comes to army service, if someone is making claims that seem too exaggerated or impossible, you should take the time to question them further.
Often a true story can be more extraordinary than fiction, but it's important that the details add up for a background check. Besides, a service isn't something that should be taken lightly, so respect should be paid to those who choose to serve and not a false narrative.
Conclusion
It is important to be able to detect when someone is lying about their military service, as it can have serious repercussions. Employers should take the time to thoroughly vet applicants who are claiming to have served in the armed forces.
This includes looking at all of the evidence provided and documentation and employing the methods discussed. It is also important to remember that those who have served in the military should be respected and honored for their service, and dishonesty about it should not go unchallenged.
Ultimately, employers should take the time to properly investigate any claims of military service before making a hiring decision. Because our vets deserve nothing less.